The History is a list of the last questions you played. It is unrelated to bookmarks. In fact, the History cannot be used to access post-solution information. Its purpose is to replay the solution display animation based on the answer you chose to submit.
You can access the History via the Settings & More item on the home screen:
In the second section, "Progress & History", you can find "History" on the right side of the middle row: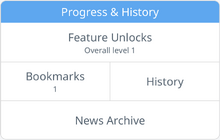 After tapping on "History", you get a scrollable list of your most recently-played questions, and by tapping on any of the items you can replay your solution animation: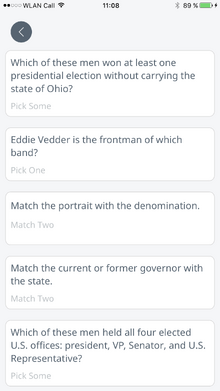 Ad blocker interference detected!
Wikia is a free-to-use site that makes money from advertising. We have a modified experience for viewers using ad blockers

Wikia is not accessible if you've made further modifications. Remove the custom ad blocker rule(s) and the page will load as expected.